who we are
The Sir. Community (est. 2001) is an online community with roots in creating machinima, mods, and software for games, most notably the Battlefield series.
join our discord
Whether you've met us in Sea of Thieves or you remember us from the good ol' Battlefield 2 days, stop by and say hi! Get invite link
August 19, 2019

The Current Community - 2019

If you're reading this, you've either known the Community during our glory days or you've miraculously stumbled upon us for the first time, possibly by way of our old productions or interactions with a member still sporting the tag. So welcome back or welcome to The Sir. Community.

Over the last sixteen years or so, we've had the distinction and pleasure of producing popular mods, maps, and machinima for various games. We've enjoyed the privilege of beta testing upcoming AAA titles and even producing content for official release in a couple of them. During that time we made enumerable friends across a multitude of nations and mediums who shared the same passion for fun, production, and learning. It is that last point which is most memorable and dear to us as our history is richest because of the people we've met along the way.

For the last few years, the Community has been relatively dormant. Many, if not most, of our members and fans have moved on due to real world obligations and the journey of life before them. However, we are happily seeing a massive surge of returning members, fans, and colleagues. While we no longer do a lot of what we once did, the central theme of the Community has not waned, as we continue to practice the simple art of just hanging out and gaming together.

If you've come back or if you've found us for the first time, we invite you to join us in our Discord.

Posted by Sir. AAK625
February 6, 2012

Farewell Alpha.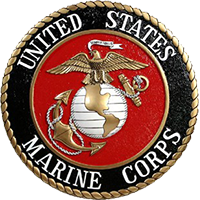 Today, Sir. Alphawhiskey starts on the path to becoming a United States Marine. He's leaving for Parris Island, South Carolina, where he will go through the intense 13 week recruit training. This 3 month long test of physical endurance and mental fortitude will culminate in a 54 hour event known as the Crucible and the right to be called a Marine. I look forward to standing on those same yellow footprints on the 27th. Everyone at The Sir. Community wishes you the best of luck Alpha. Semper Fi.
Posted by Sir. AAK625
November 30, 2011

The Sir. Community - BF3 Prologue

The Sir. Community's first Battlefield 3 stunts movie. A prelude to what's to come from us. We hope you enjoy.

We have much more planned for the future and other works are under way. Feel free to register on the forums or stop by our Teamspeak and we'll always do our best to make you a part of our next project!

Posted by Sir. bzb
November 19, 2011

Battlefield 3 - Change the Channel 3

Following on from the success of Change the Channel in BF2, Sir. Sashdaman has put together a series of 'channels' that are Battlefield 3 versions of their real life counterparts.

Stay Tuned... Sir. AlphaWhiskey is making The Sir. Community's first Battlefield 3 stunts movie which will be released in the coming weeks.

The Social Stuff... Remember, as always, follow us on Twitter, like us on Facebook, fan our Platoon, watch us on YouTube and finally... join our forums.

Posted by Sir. Sashdaman
November 18, 2011

How Not To Be Seen in BF3

Sir. AlphaWhiskey placed a Battlefield spin on the popular Monty Python sketch, "How Not to Be Seen."

The Social Stuff... Remember, as always, follow us on Twitter, like us on Facebook, fan our Platoon, watch us on YouTube and finally... join our forums.

Posted by Sir. Sashdaman